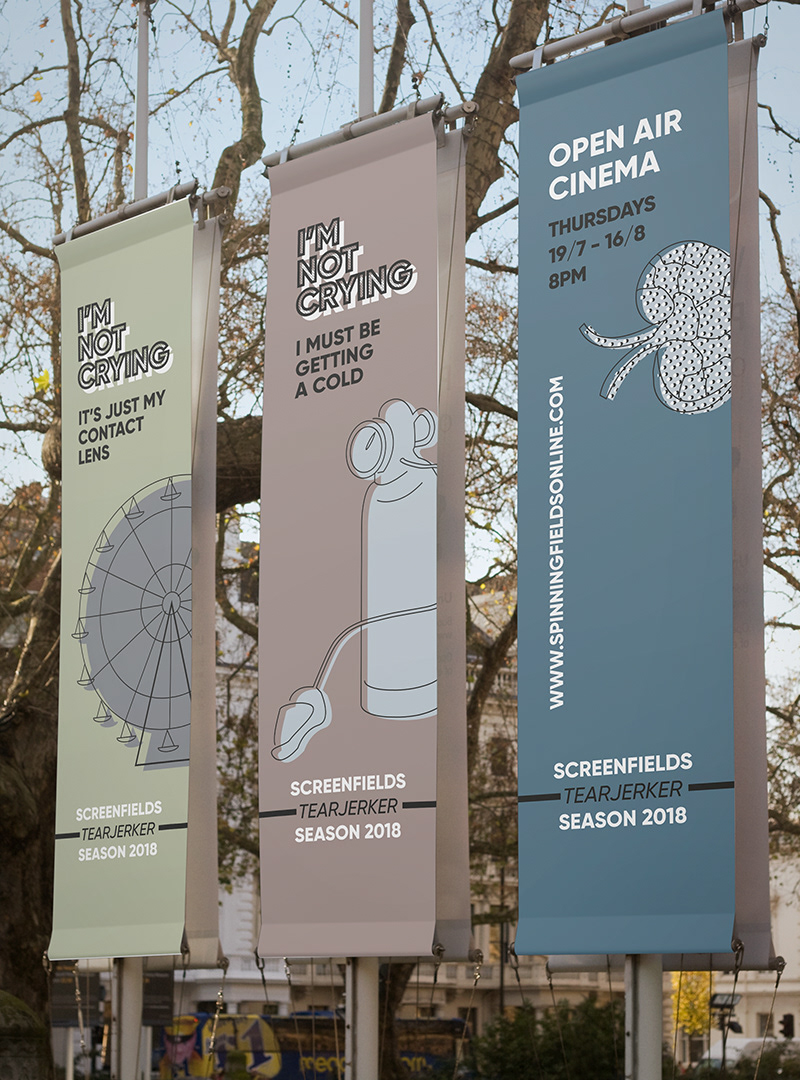 Screenfields is an annual summer outdoor film festival in the Spinningfields district of Manchester city centre.  The student brief was to design promotional material for a themed season of films: tear-jerkers.  I was inspired by the style of some of Hey Studio's work, but with more muted colour tones to reflect the theme of the film season. 
The off-register type & illustrations and random dotty patterns were chosen to reflect
the blurring of vision that happens when we cry...but I'm not crying. Really.