St Thomas' is a church in Huddersfield, which meets in a fairly new building, often missed by people because it isn't as tall or historic as many church buildings. Their logo had not aged well (see below right), and it had been observed that local people most often associated the name 'St Thomas' with the school, rather than the church; consequently, the decision was made to emphasise Bradley as the main element of their church name.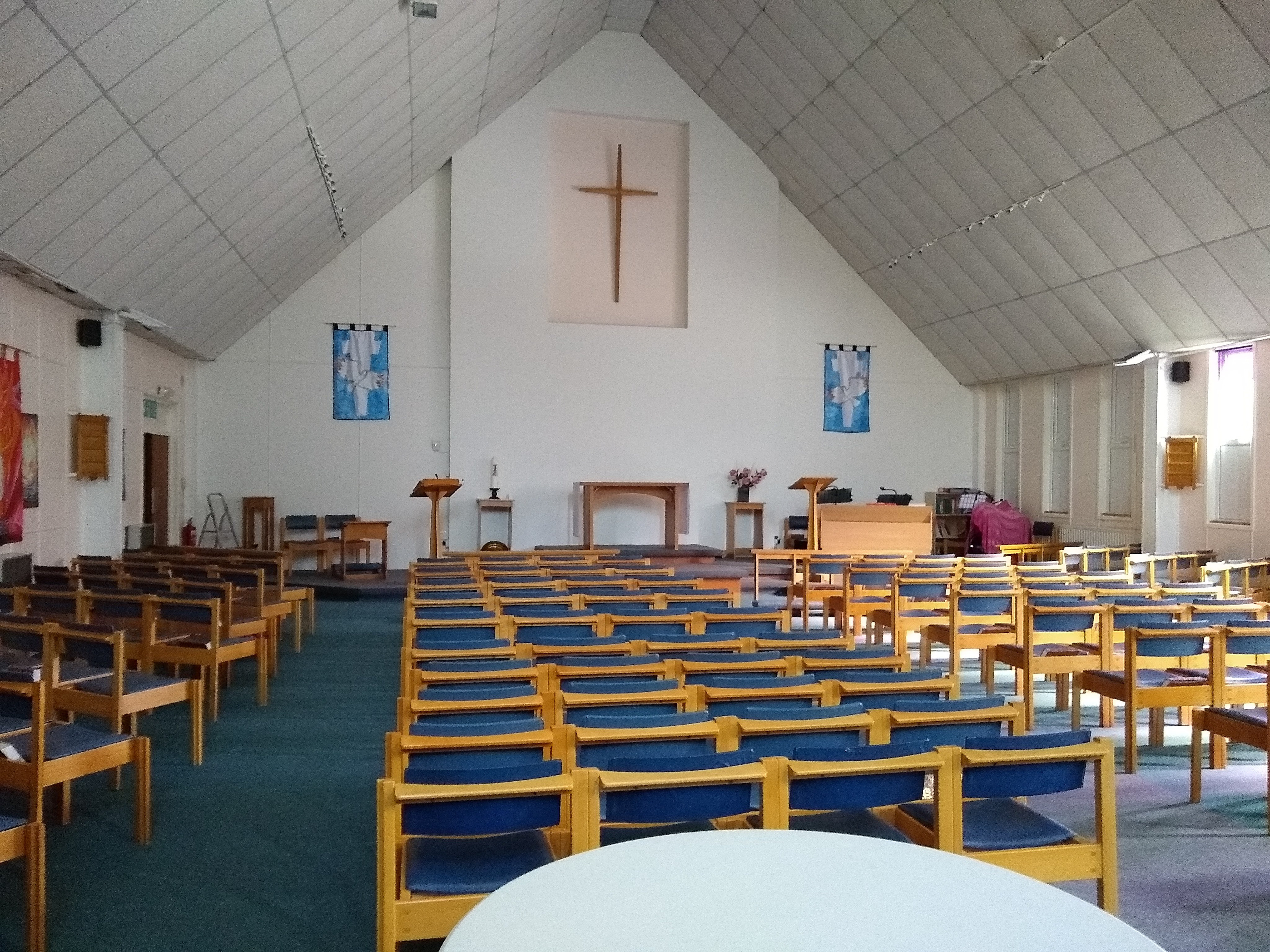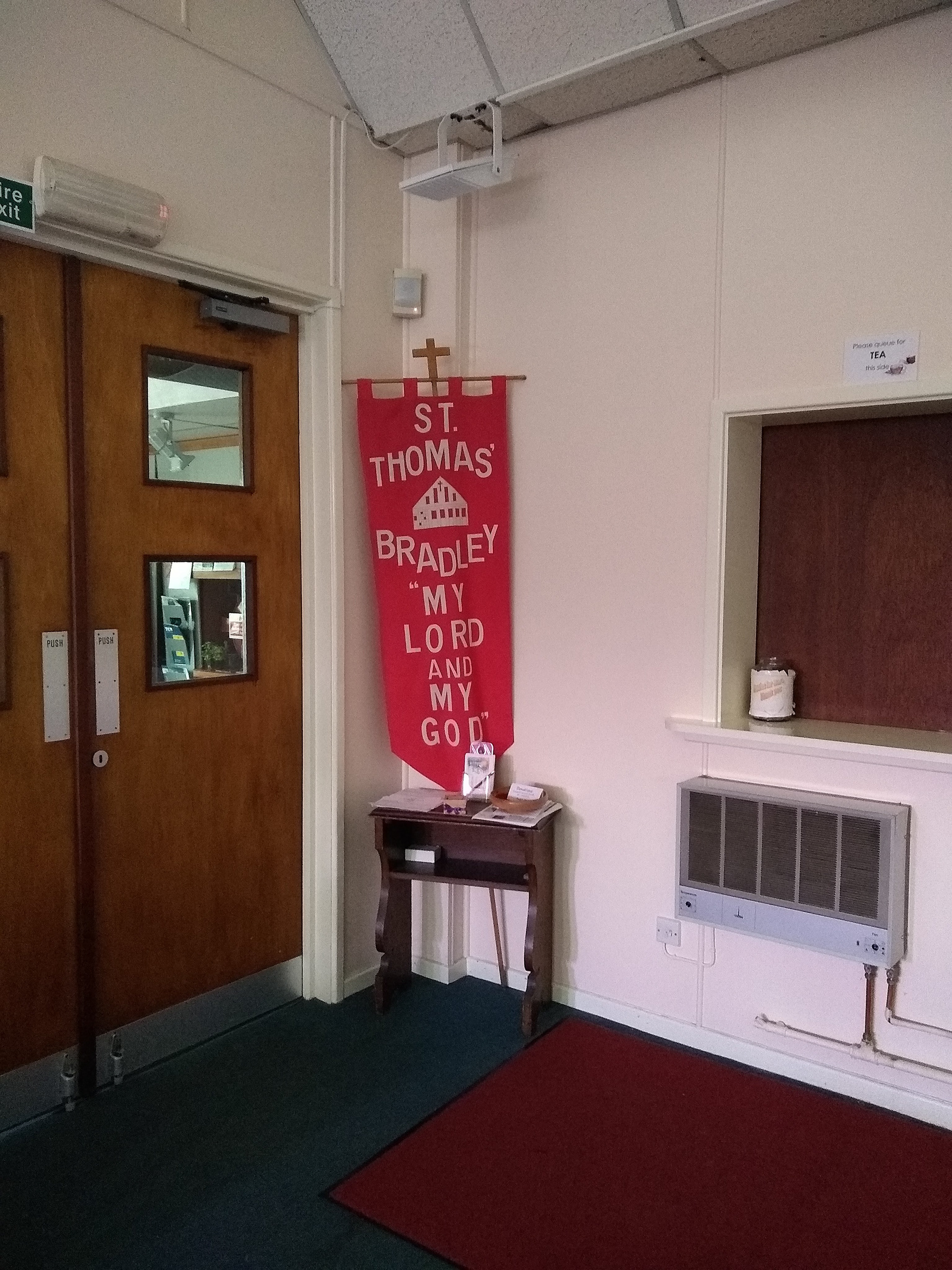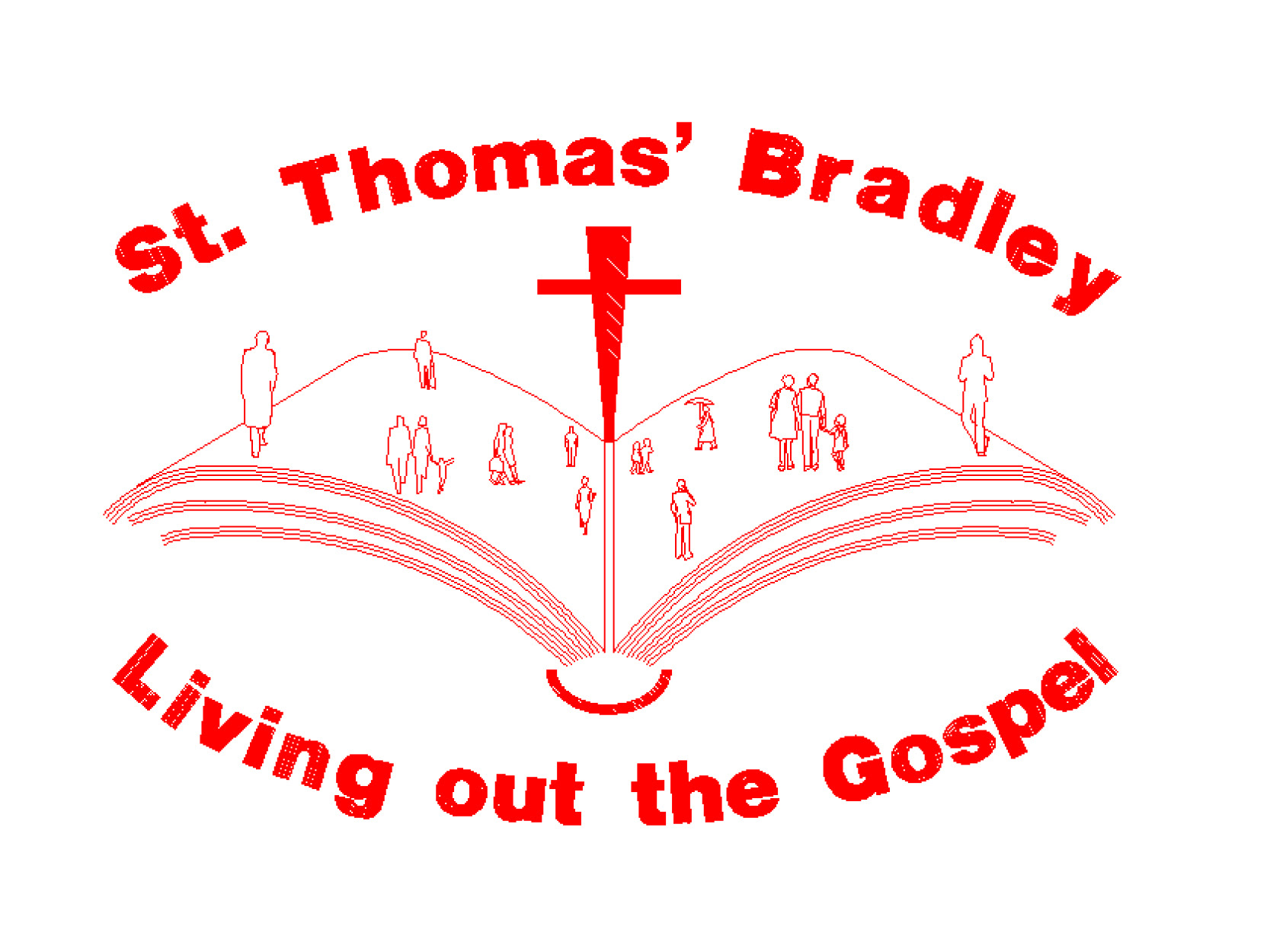 The brief was to design a new logo, capturing an ethnically and generationally diverse church, great at welcoming, focussed on reaching young families, with a vision to proclaim the Gospel, share Jesus' love and embrace all. The Church Council were keen to keep a visual of the Bible as part of their logo. The key words extrapolated from the brief, and the character of the community they want to connect with, are DIVERSE, YOUTHFUL, EMBRACE & PROCLAIM. 

"We are delighted with our new church logo and very satisfied with the guidance and support offered by Angela. We were given an insight to the theory behind graphic design and assisted in thinking through what it was we wanted to communicate through our logo and who were the people we wanted to reach. The process was simple and the cost was very reasonable given the bespoke nature of the job and the level of support and advice given. We would be happy to recommend Angela to other churches and organisations." 
Rev'd Ian Jamieson, St Thomas' Church, Bradley